Greeting from Dr. Jianzhong Hu, Dr. Paul Schoenhagen and Editorial Office of Journal of Xiangya Medicine (JXYM)!
We are glad to present the 2018 Annual Report of JXYM here. In 2018, JXYM has published 43 articles, among which there are 27 original articles and review articles. 71 Editorial Board Members from 17 countries joined us since its launch. More information is shown in the Annual Report.
We would like to express our sincere gratitude to the editorial board members, guest editors, authors, reviewers and readers for all your support and contributions to JXYM. In the new year, we warmly welcome more excellent surgeons and researchers to join us to make JXYM an innovative and significant platform.
Sincerely,
JXYM Editorial Office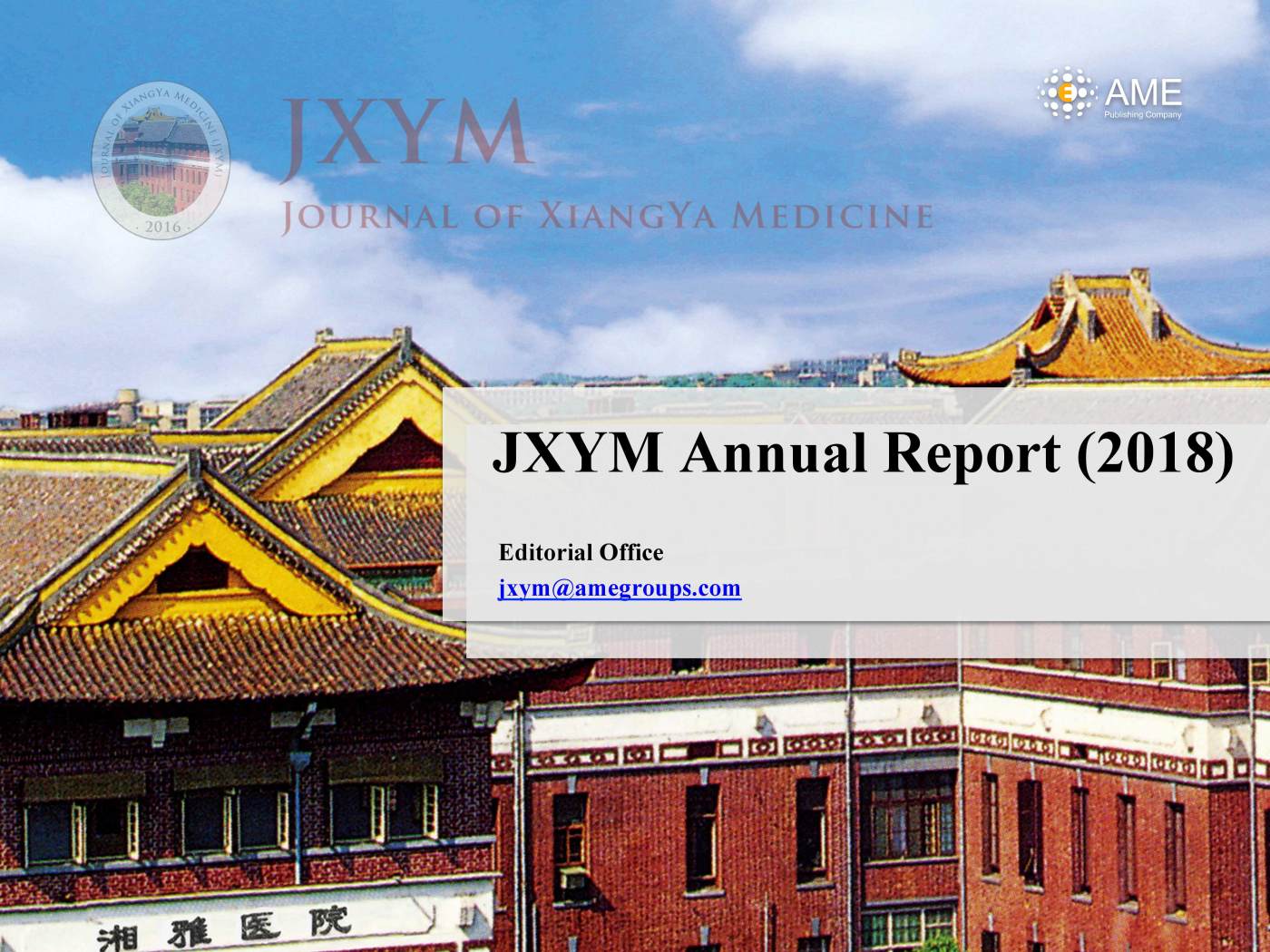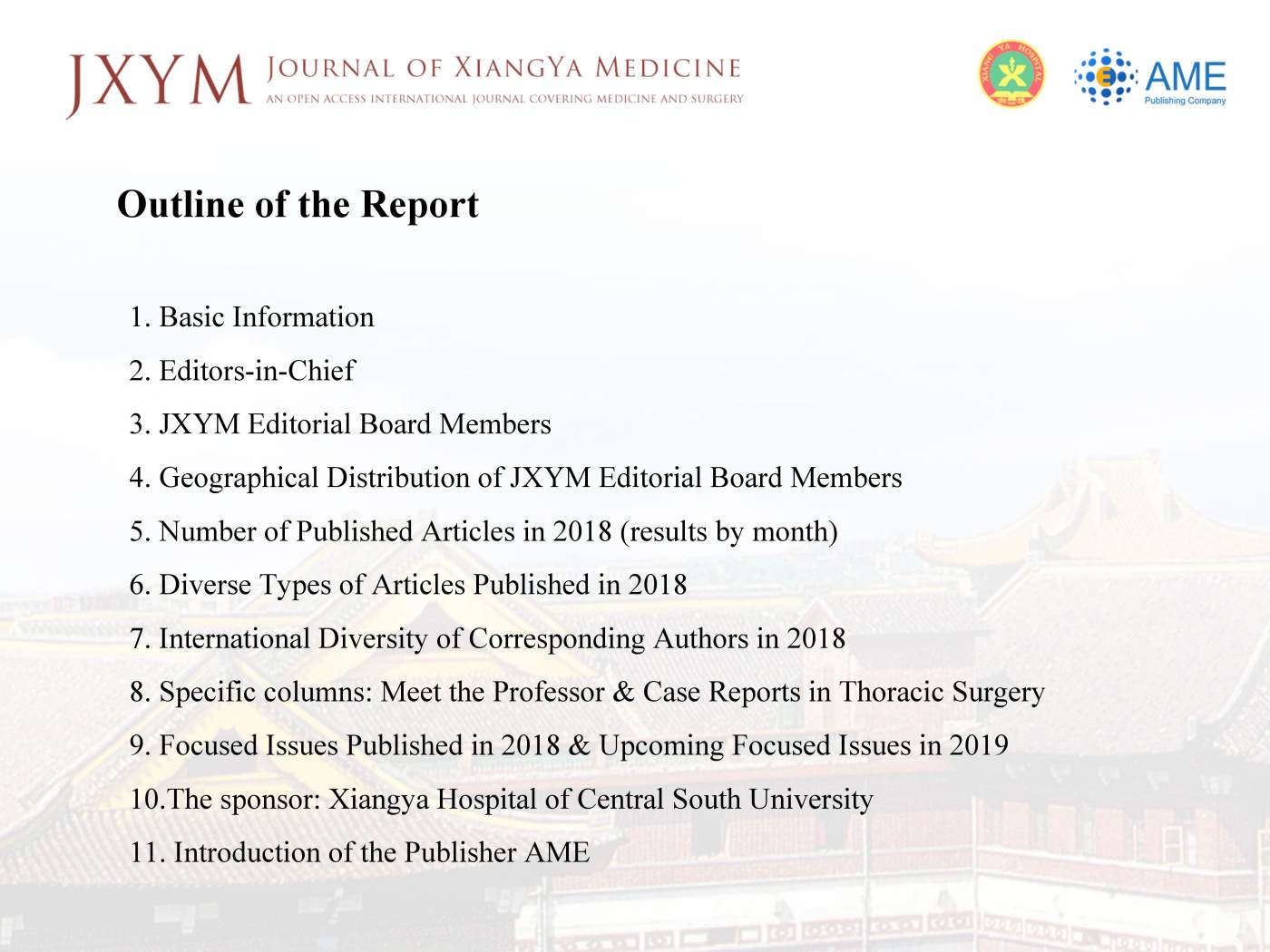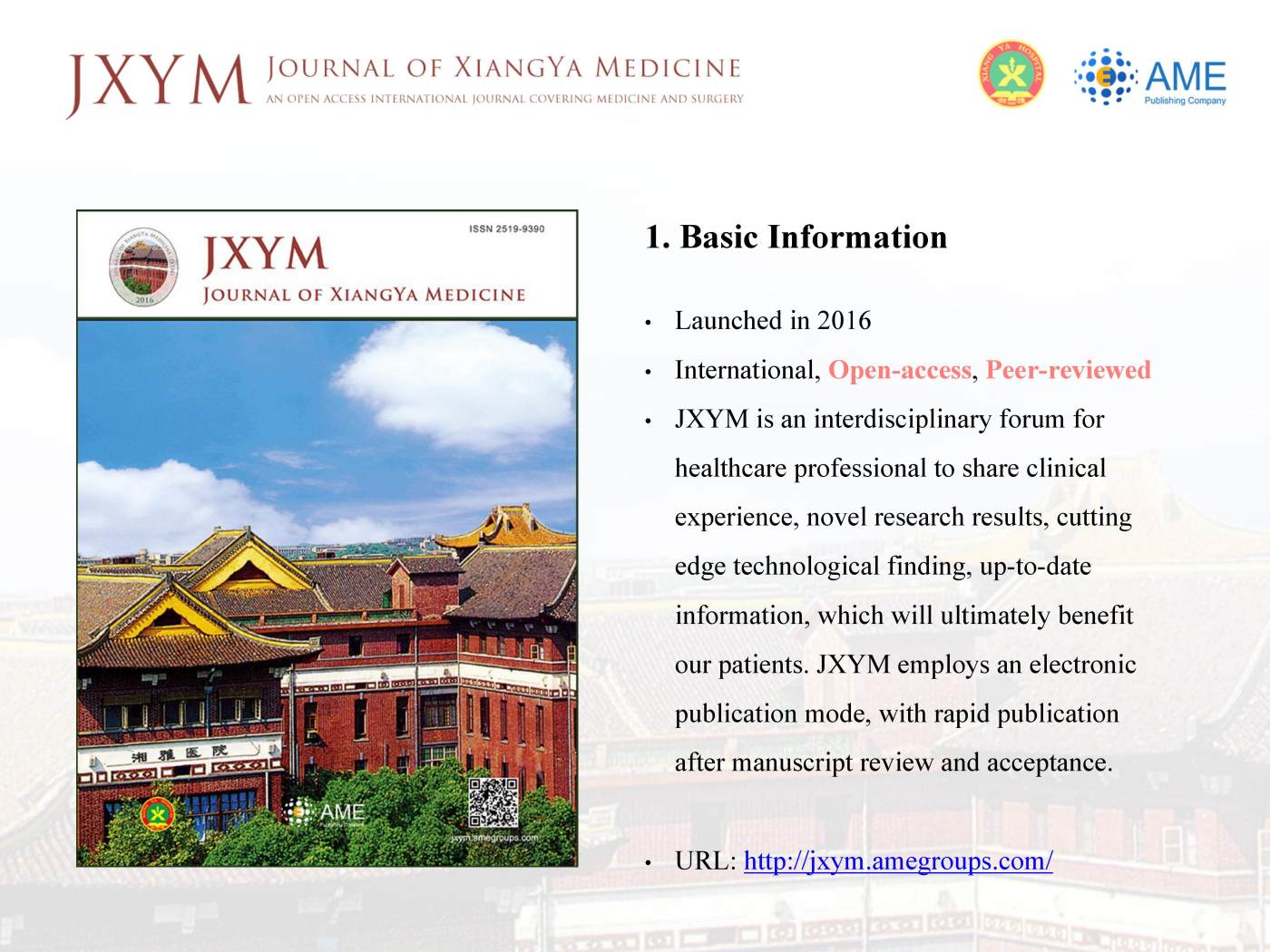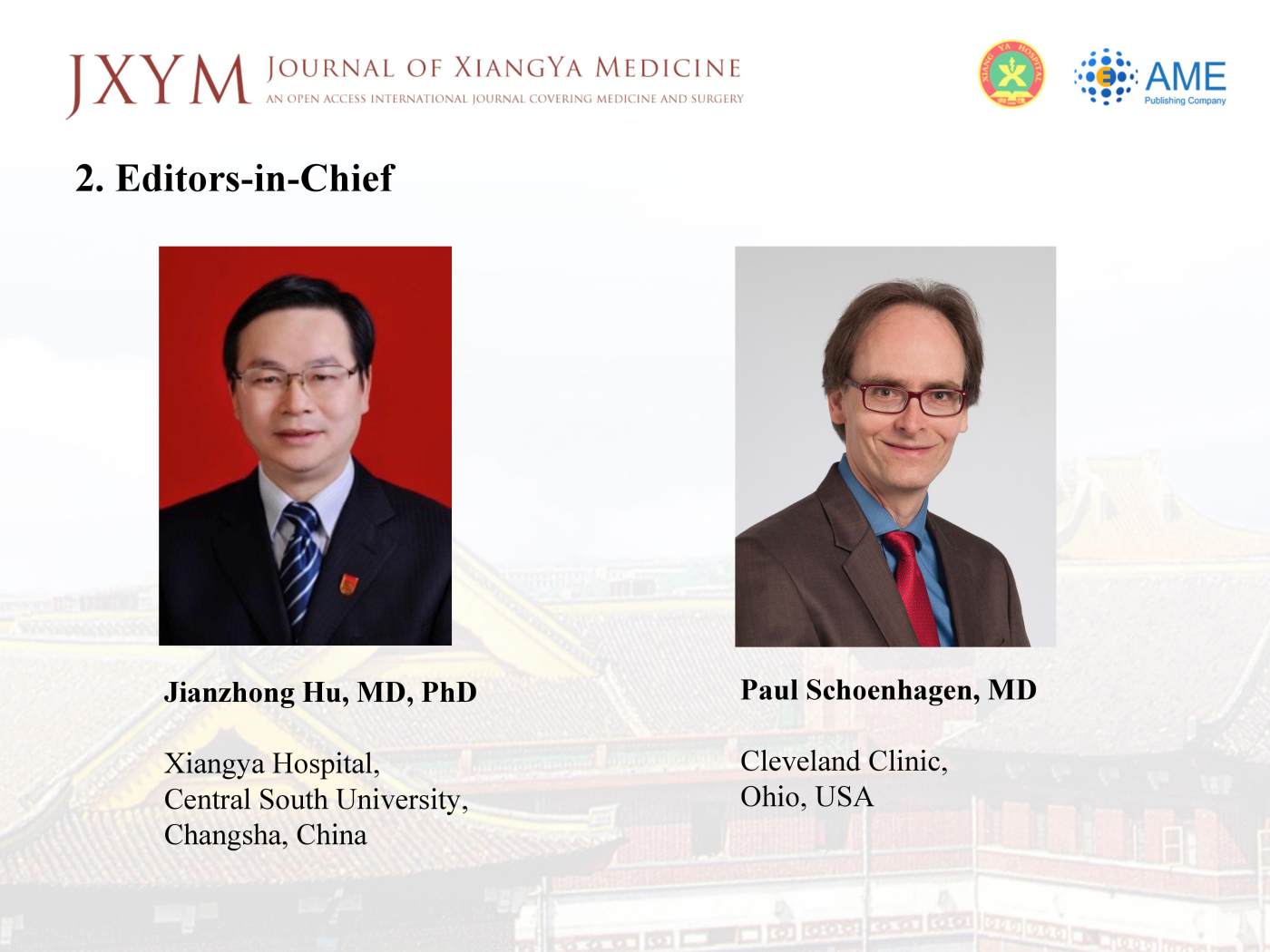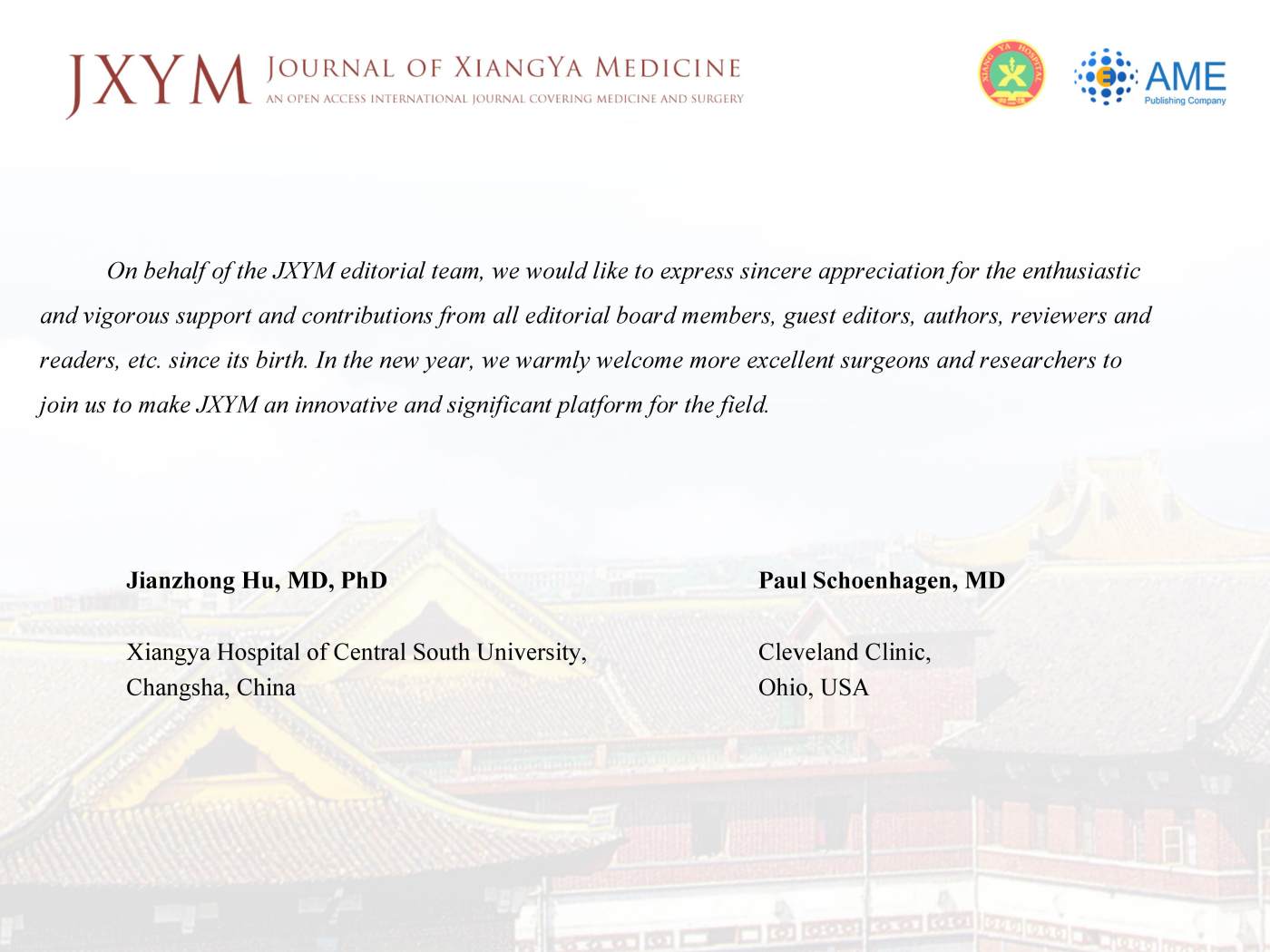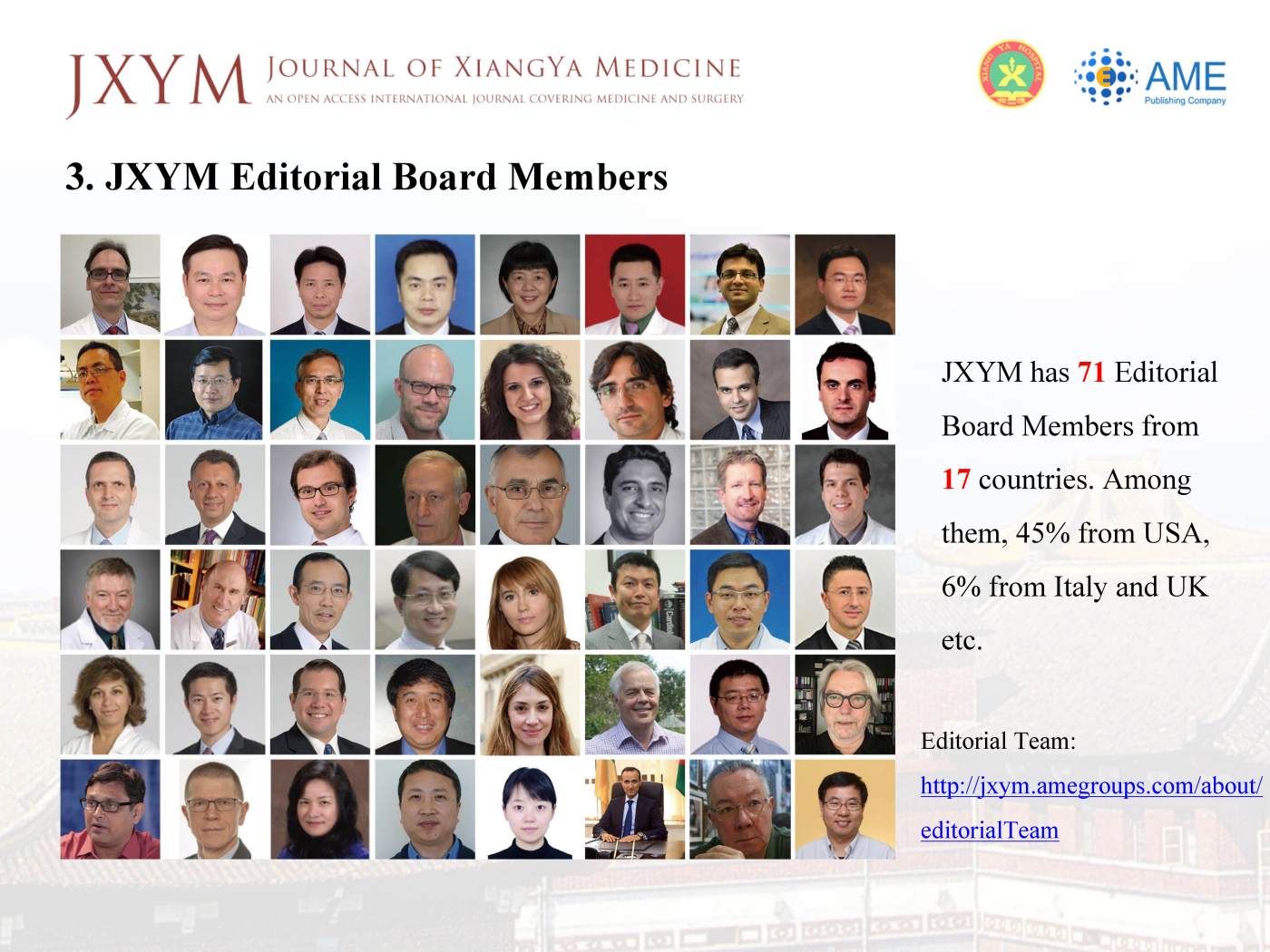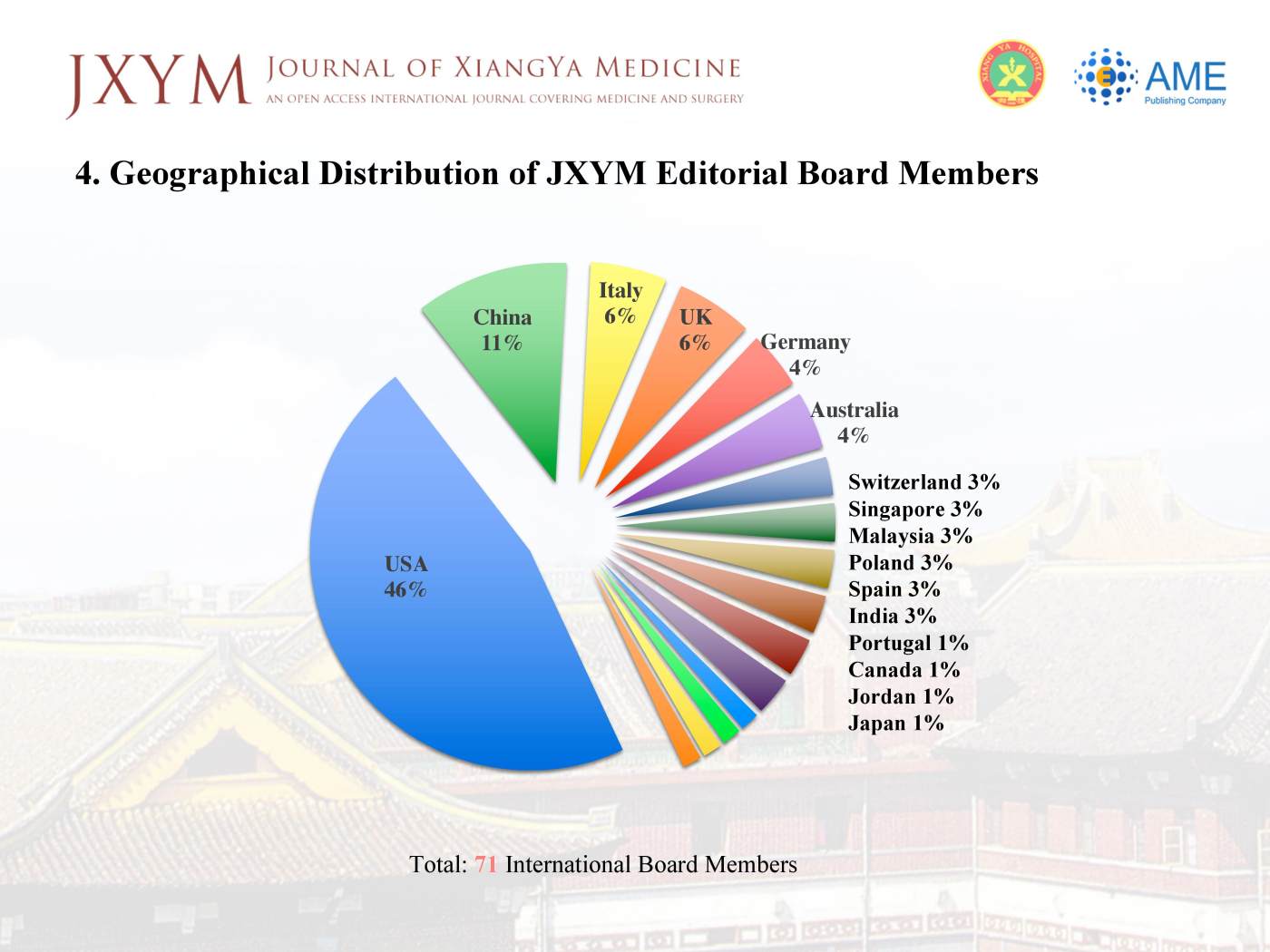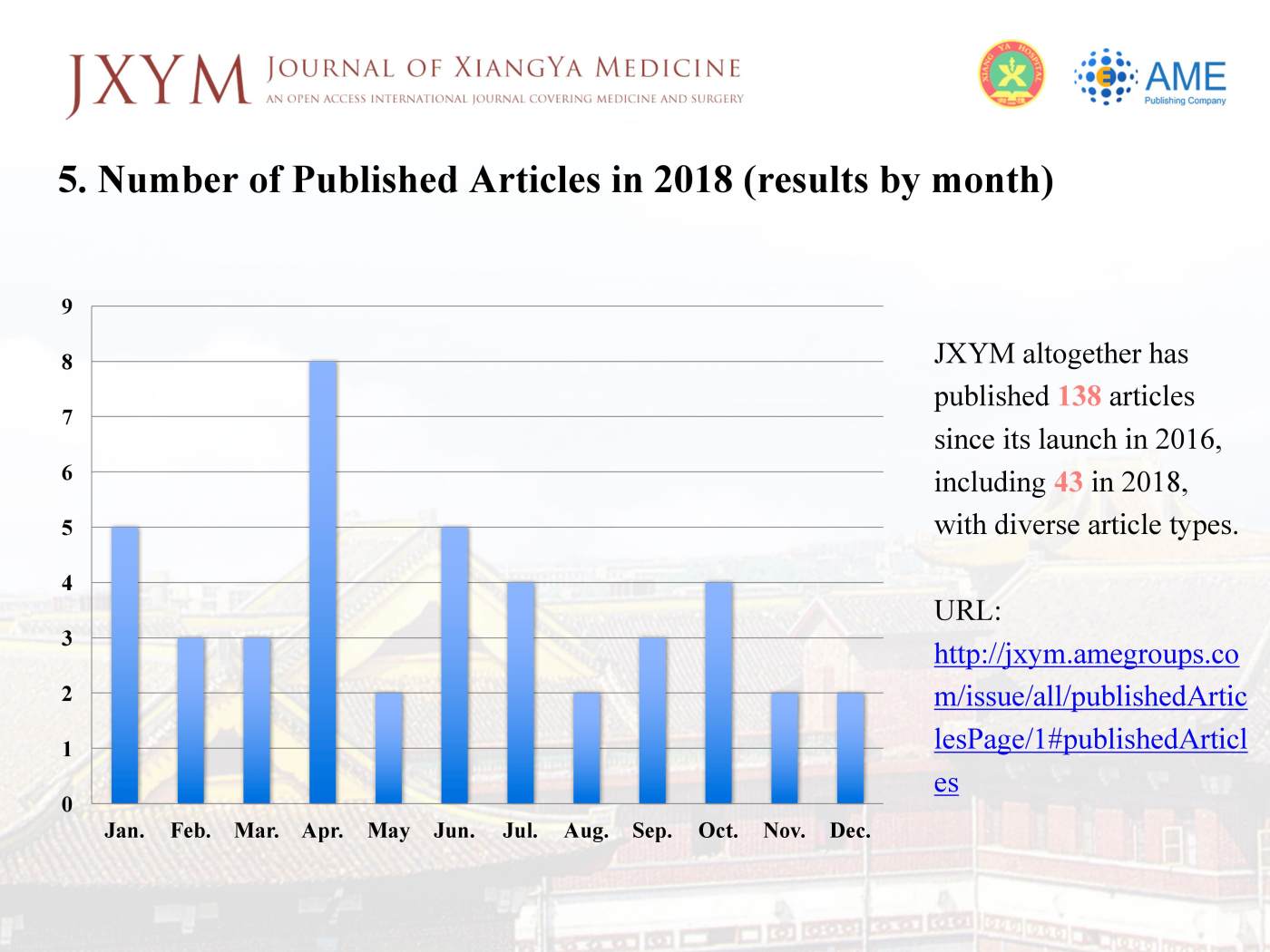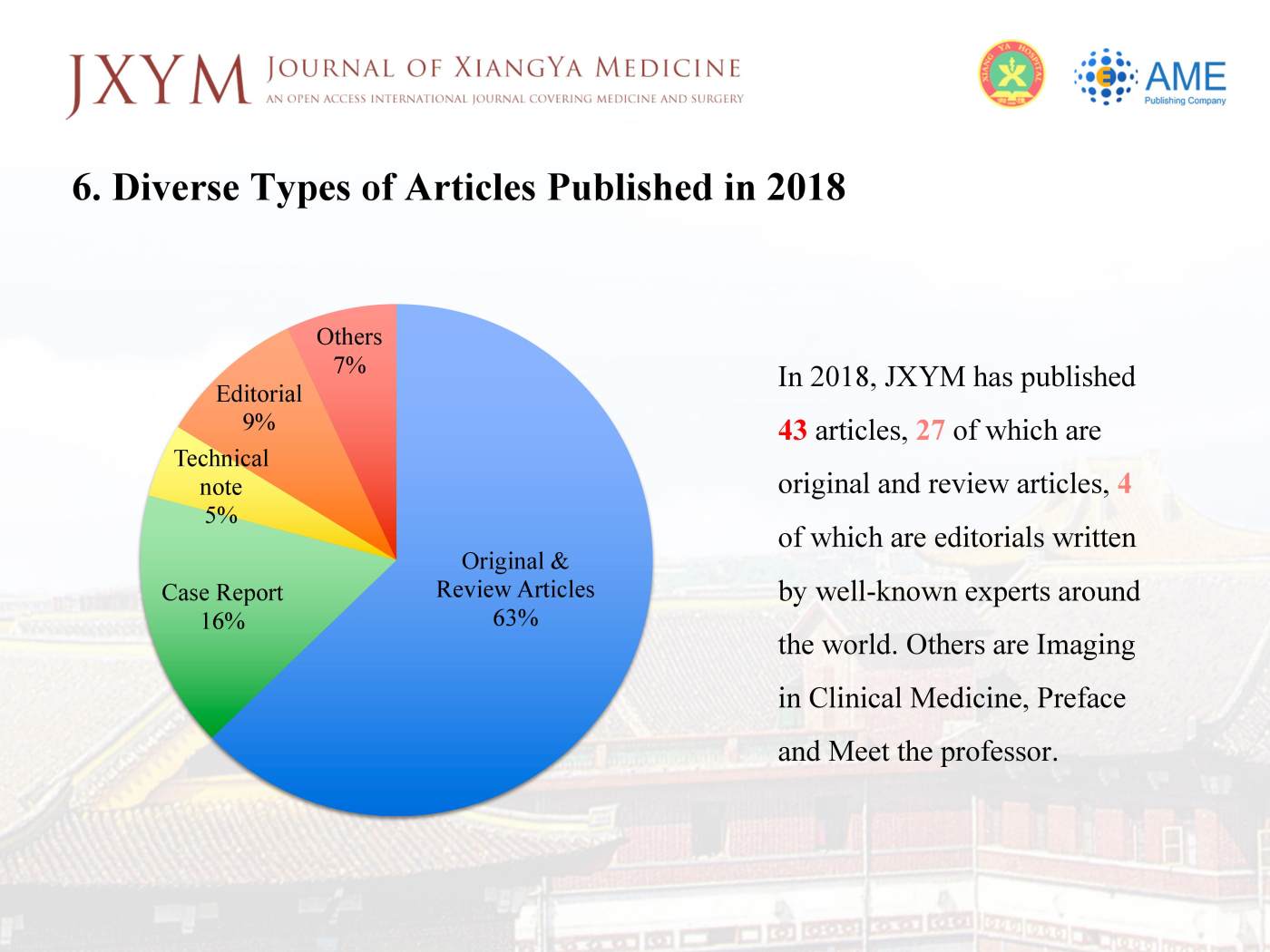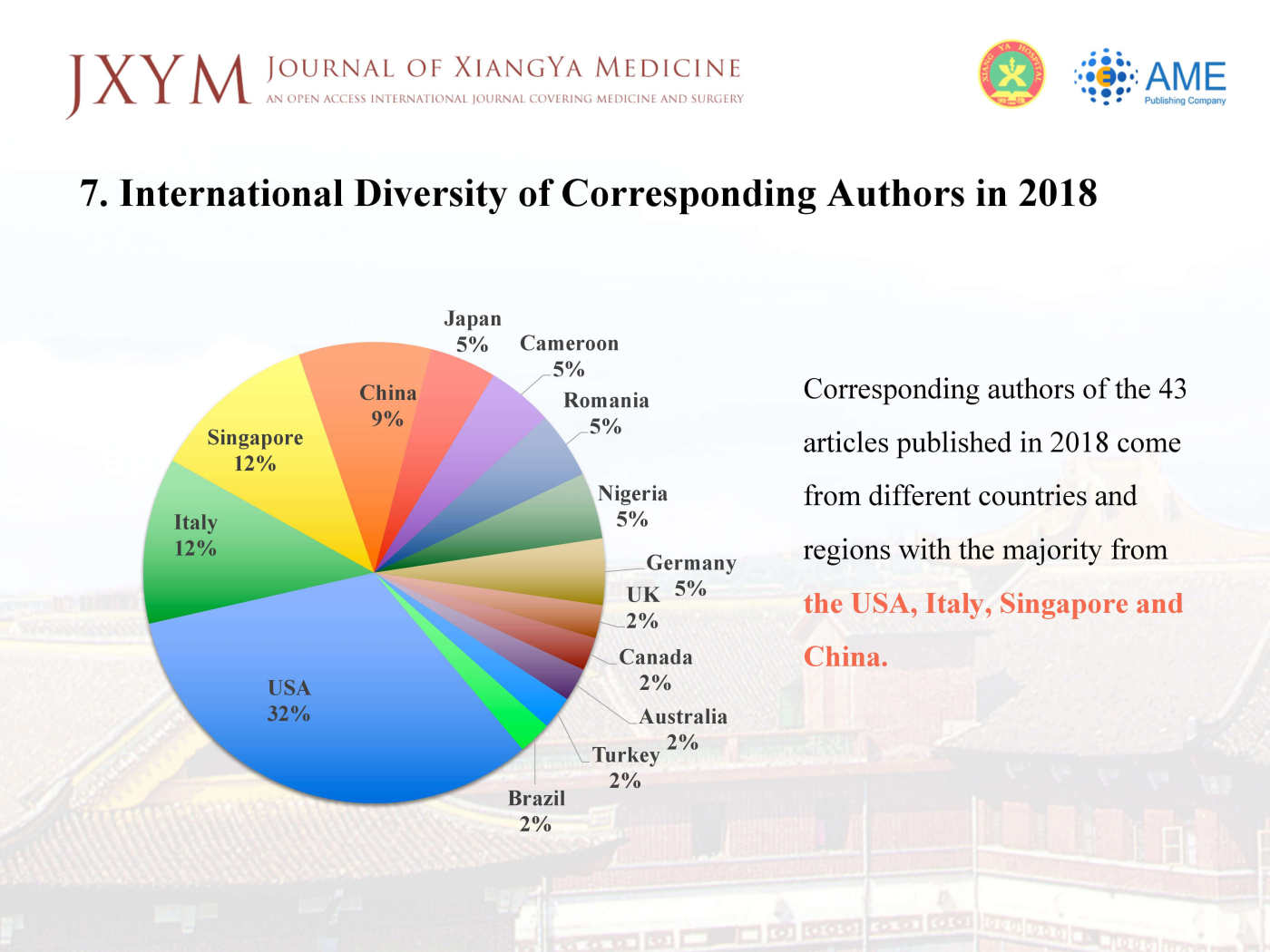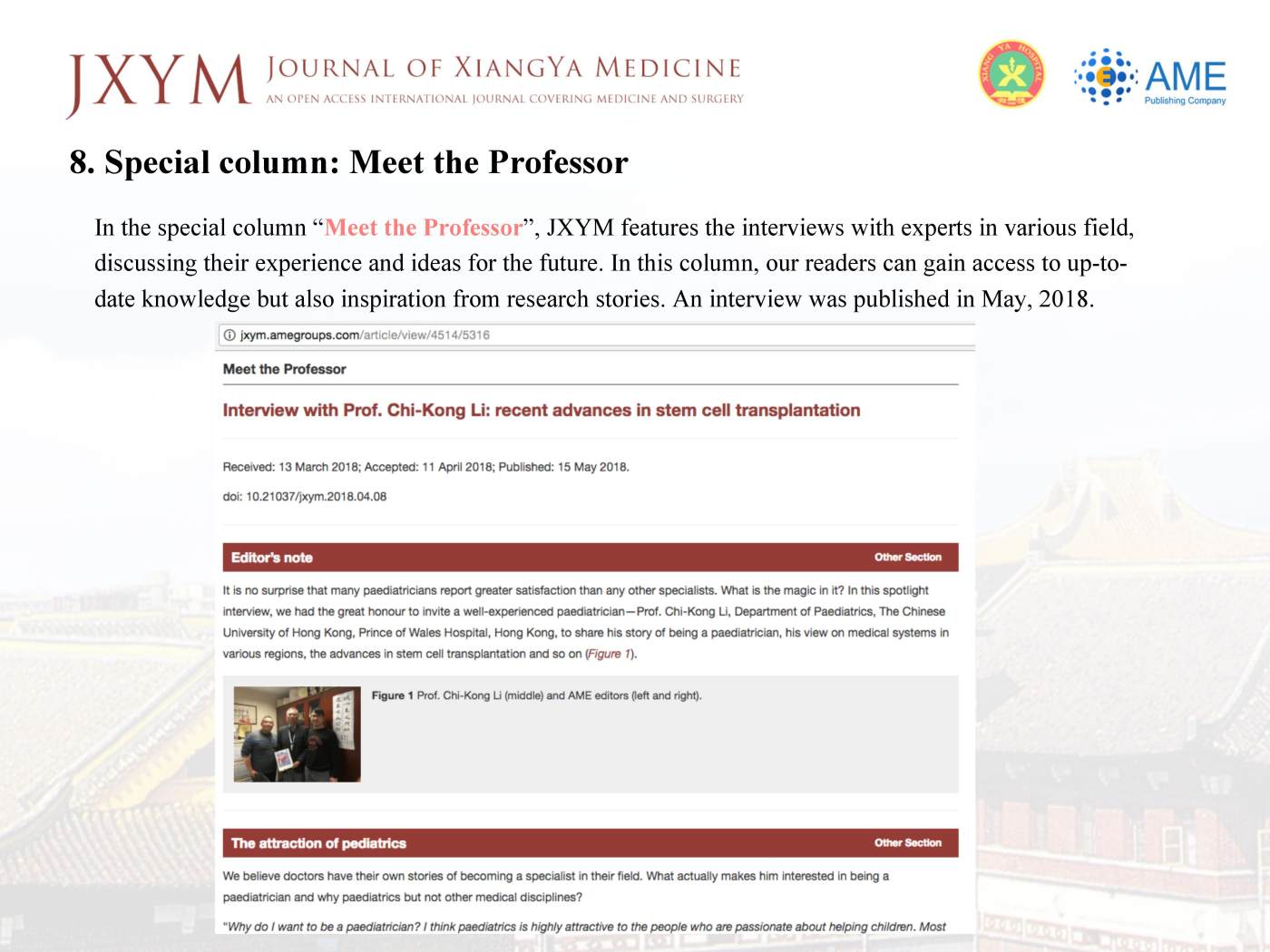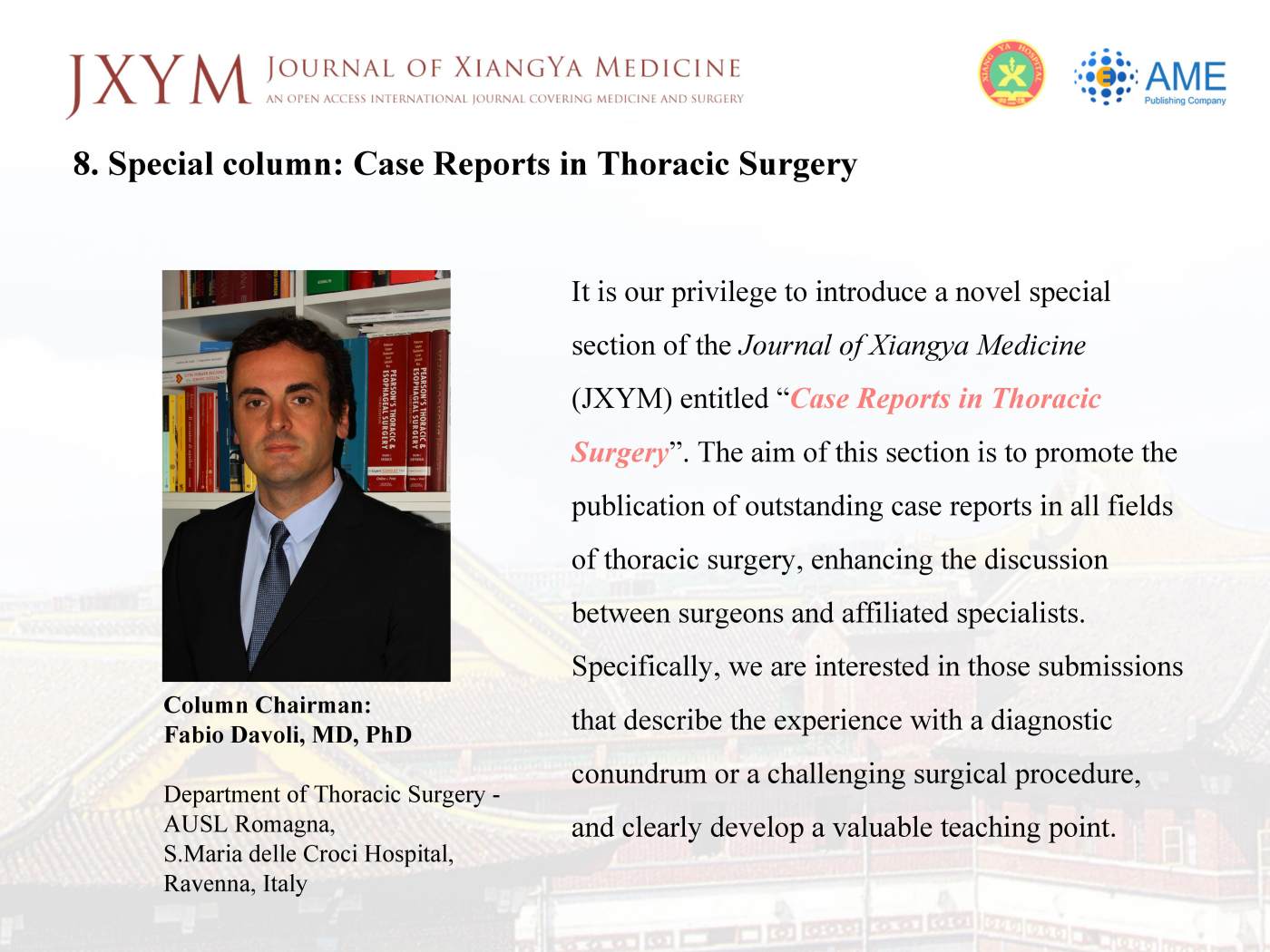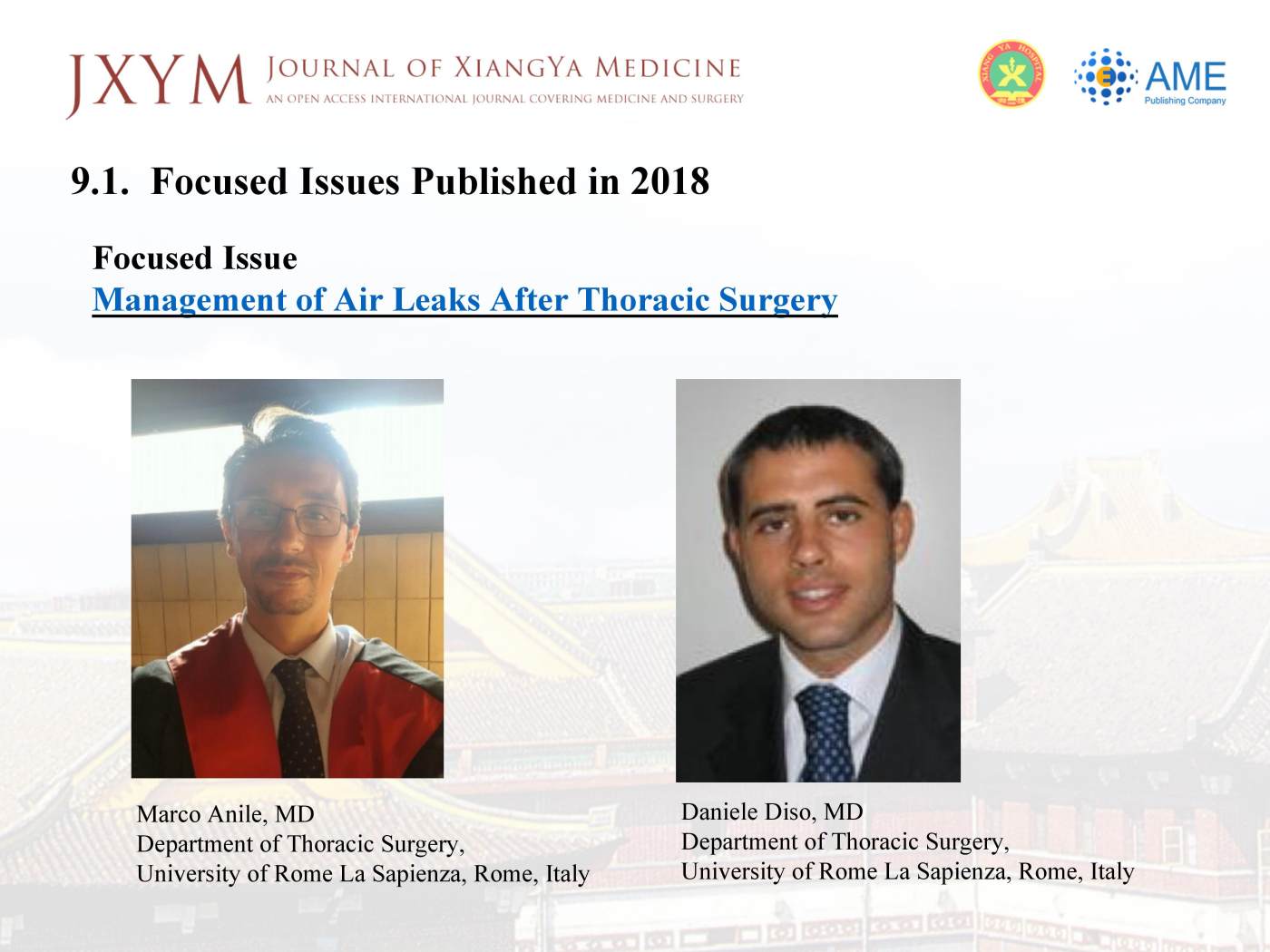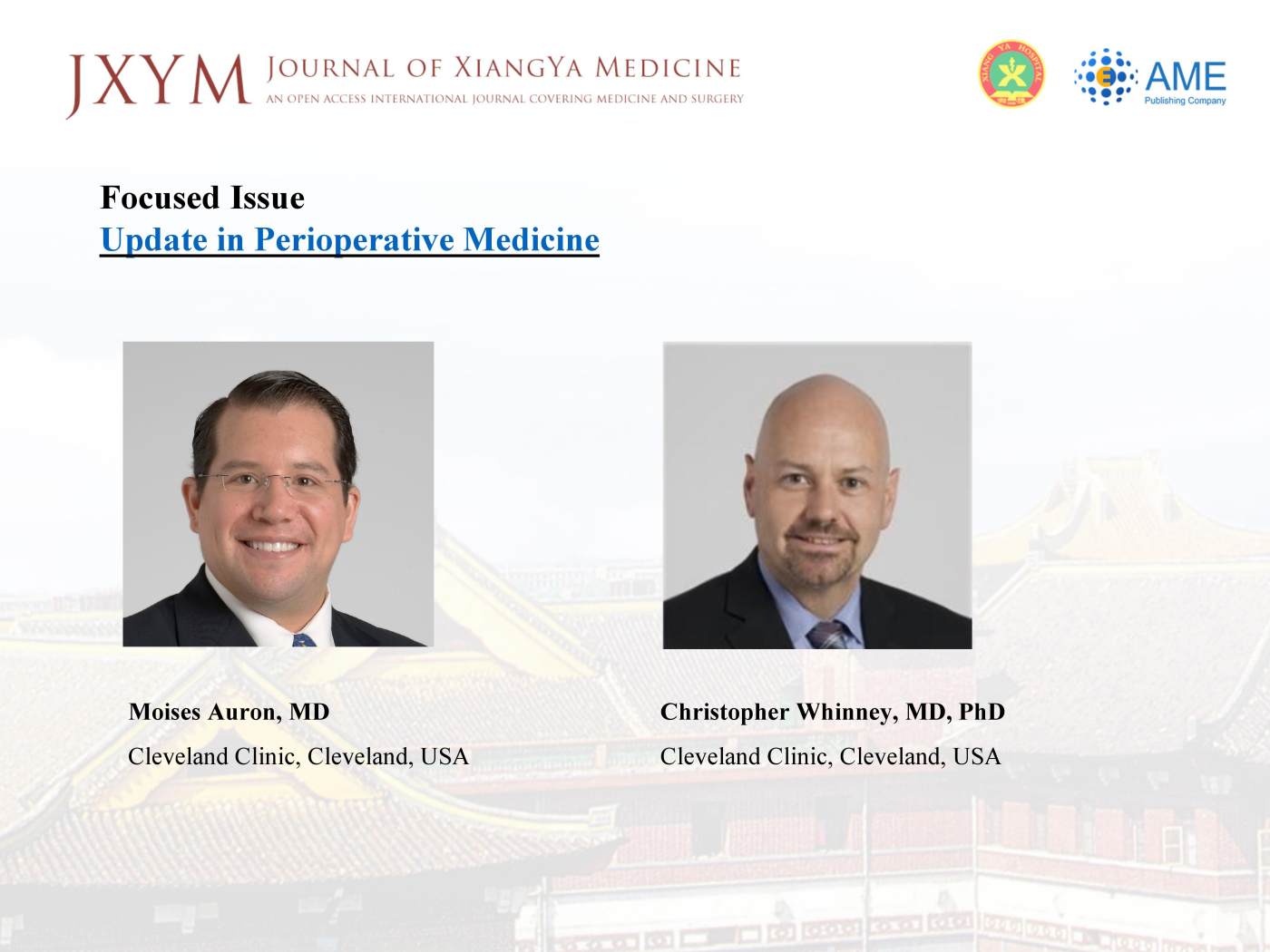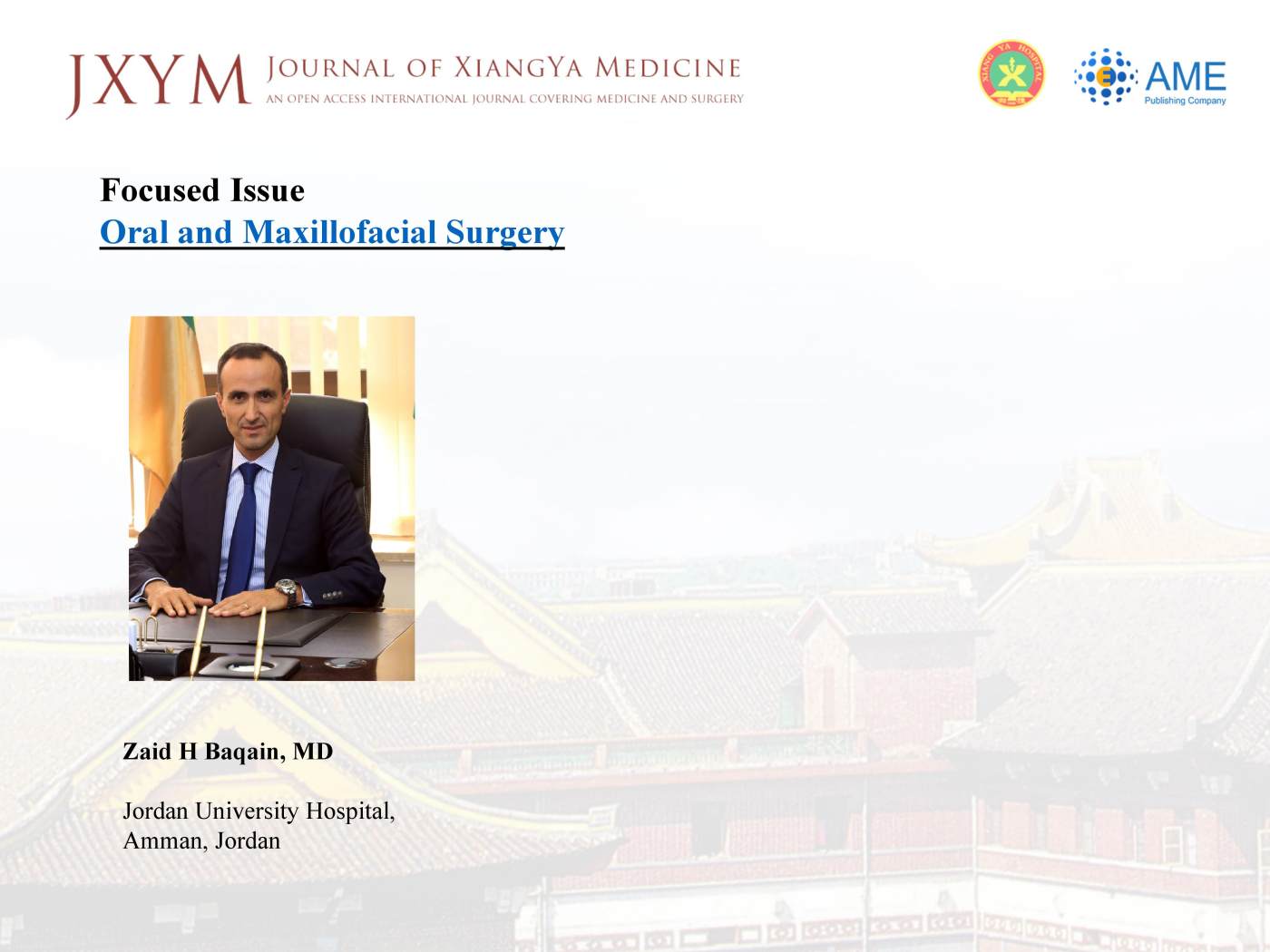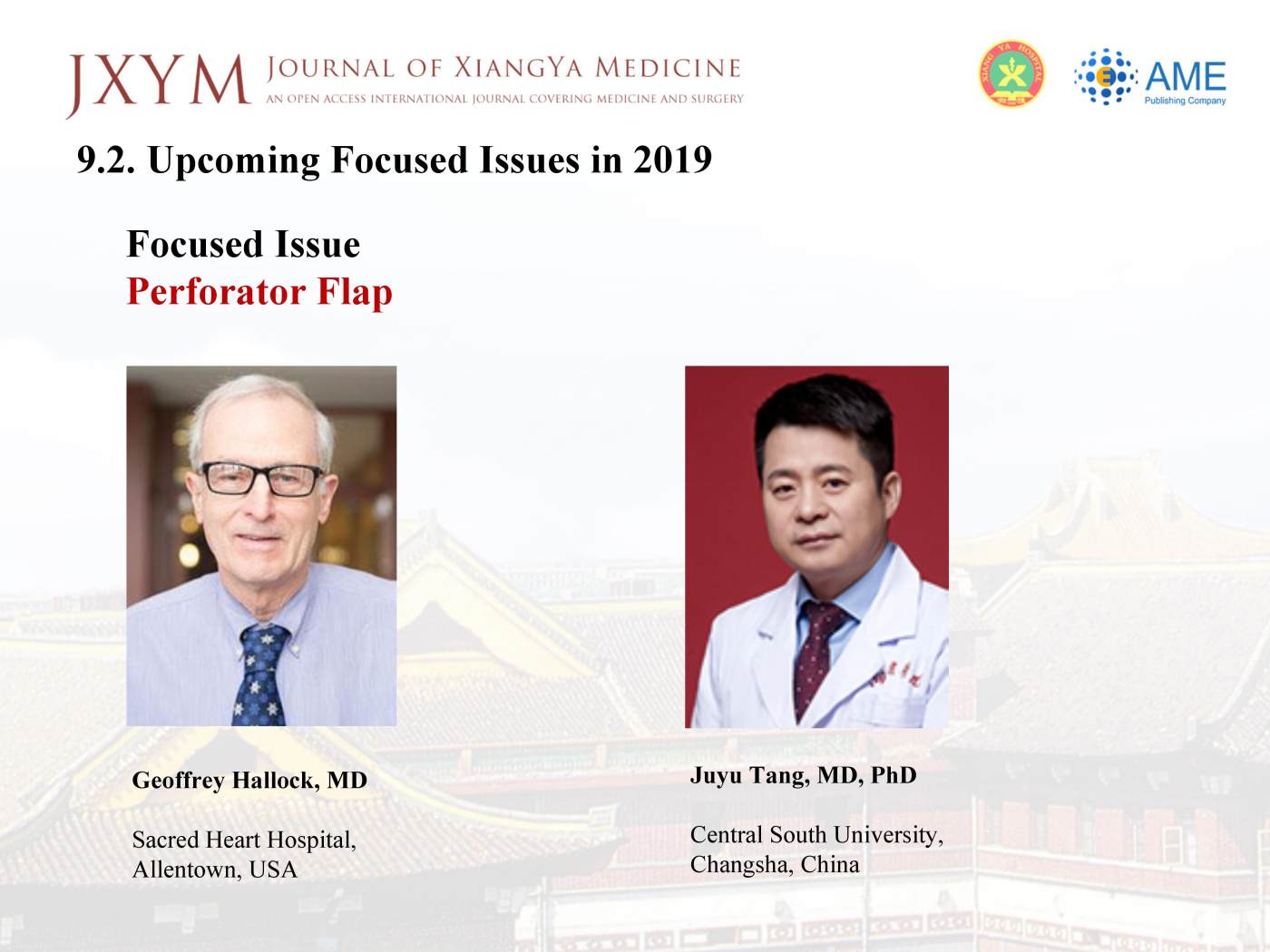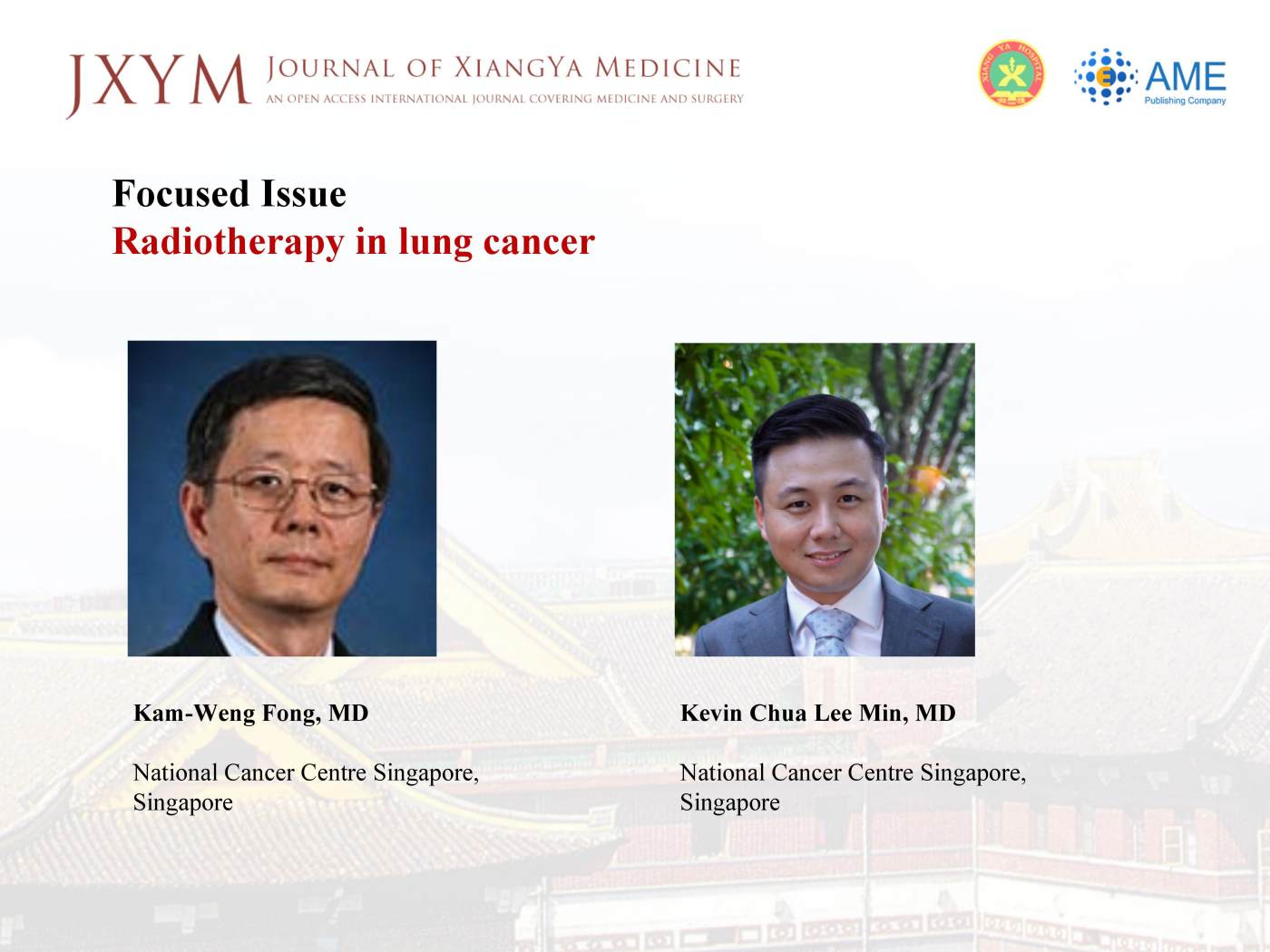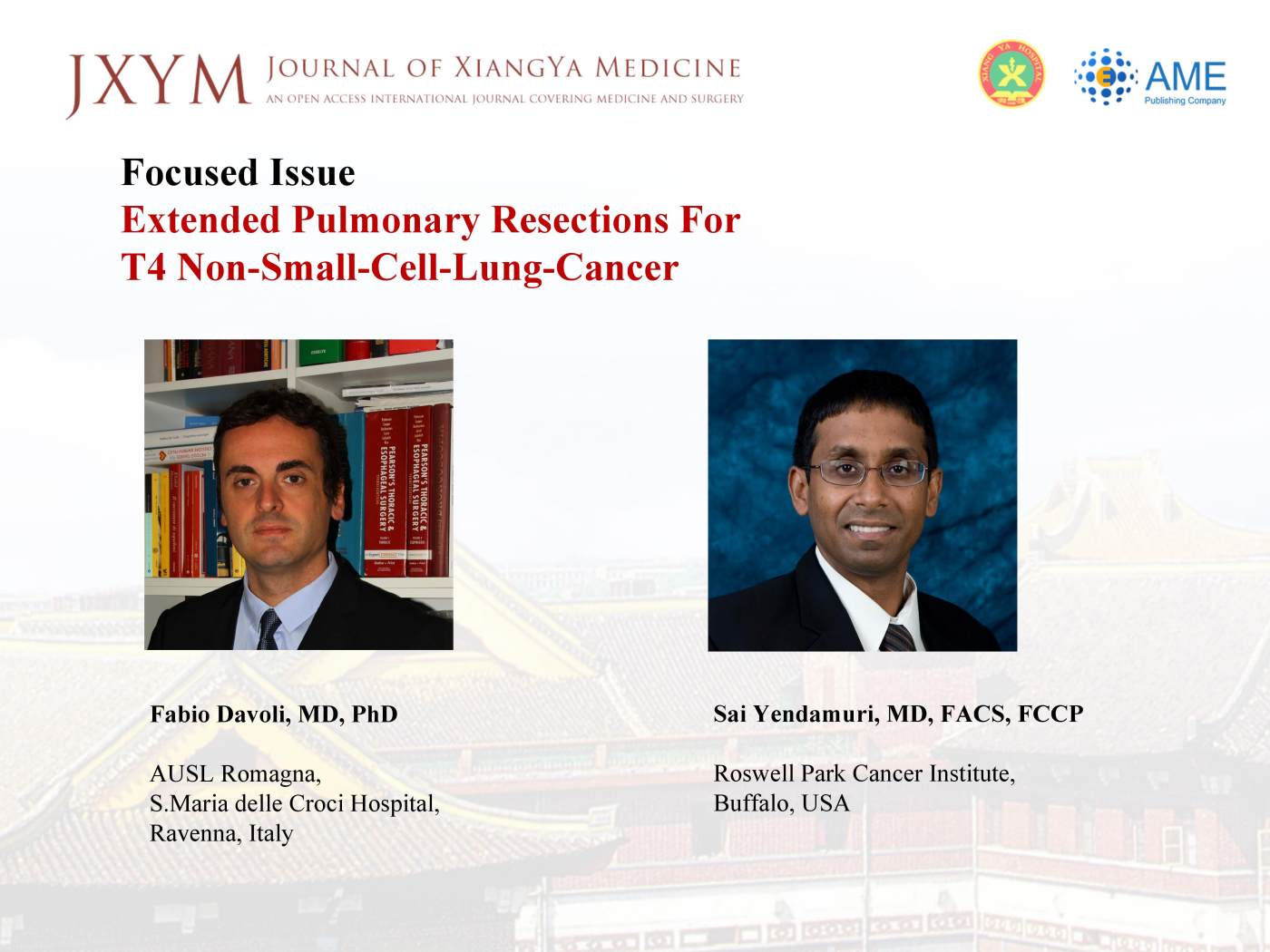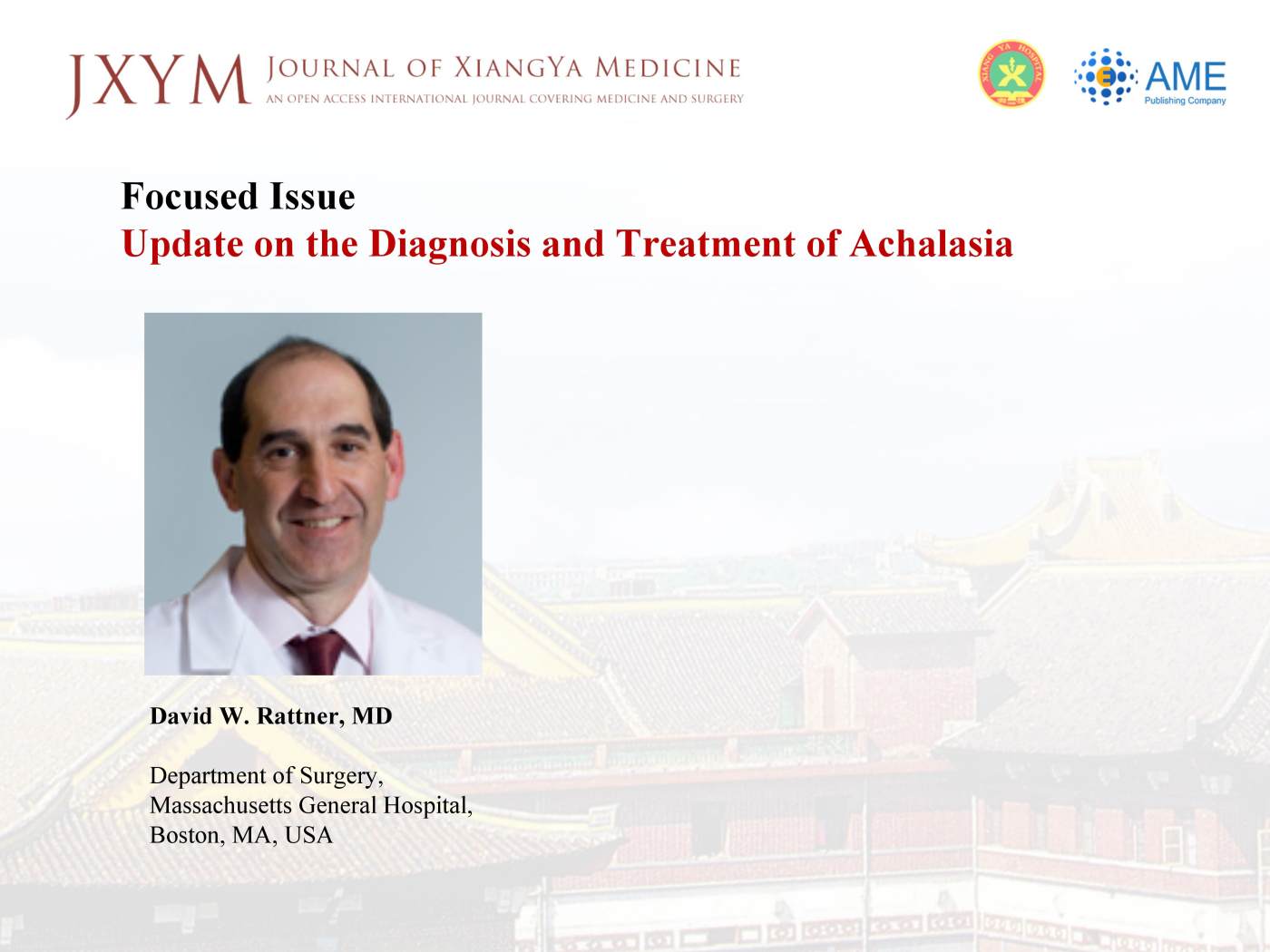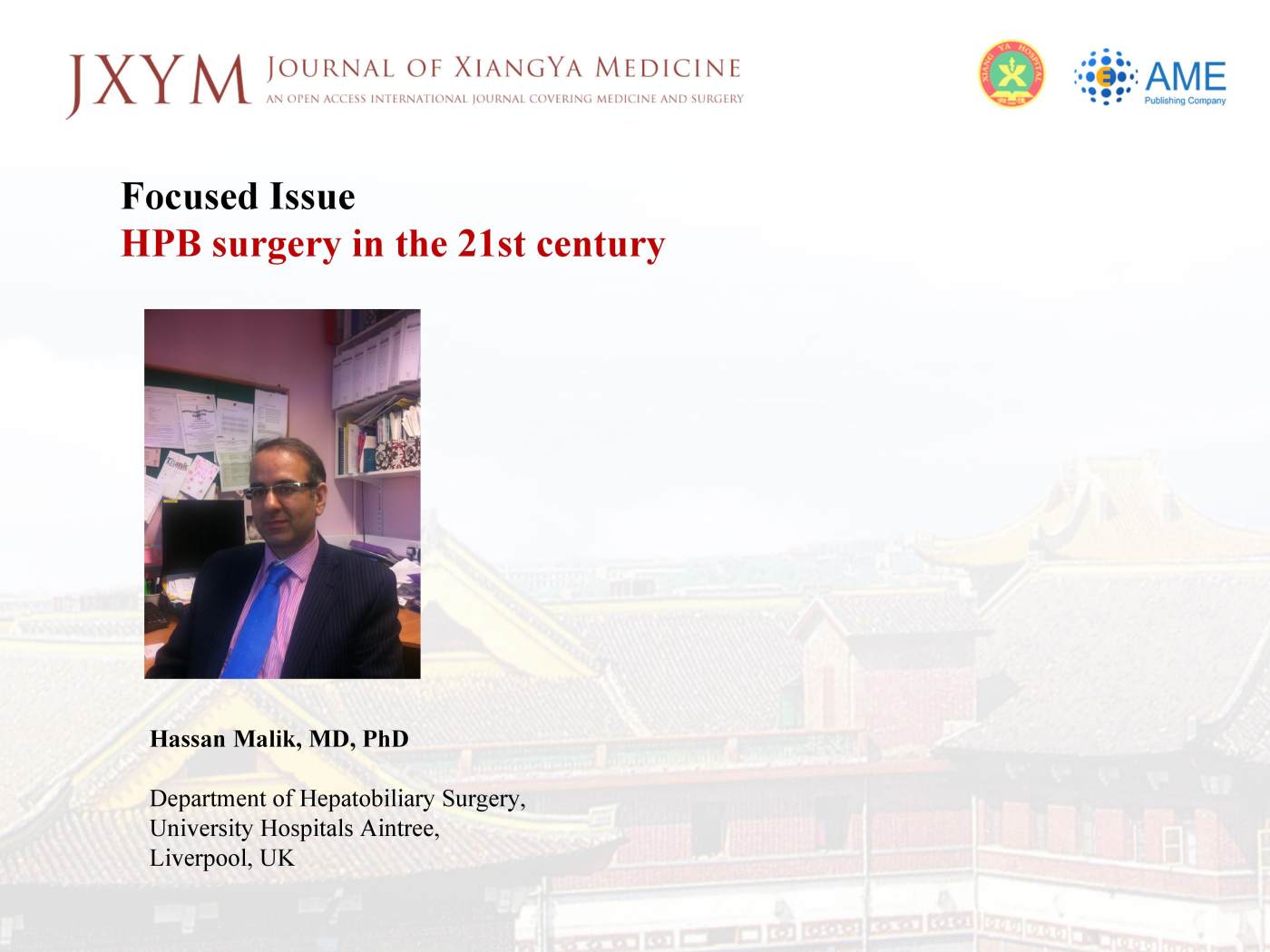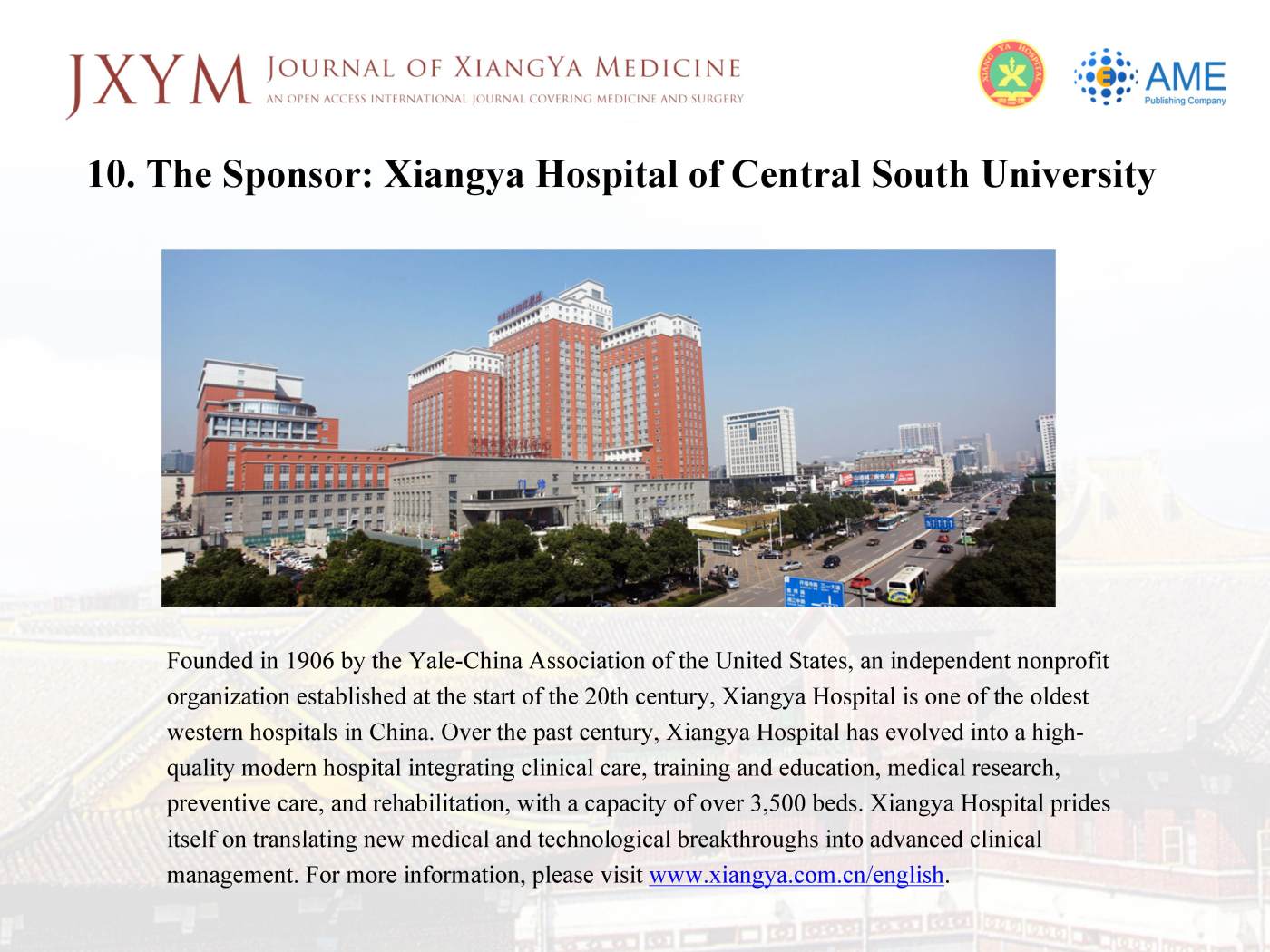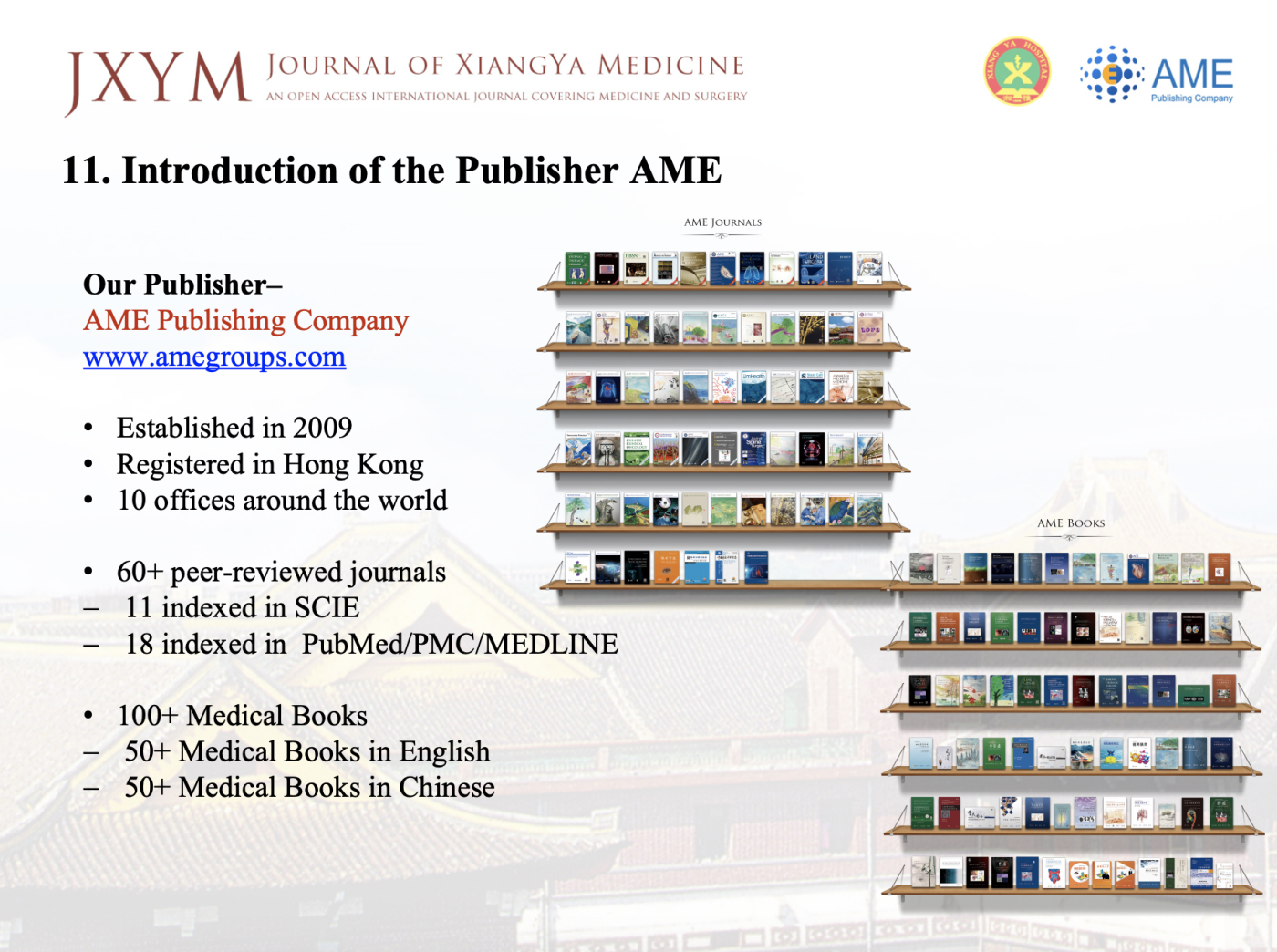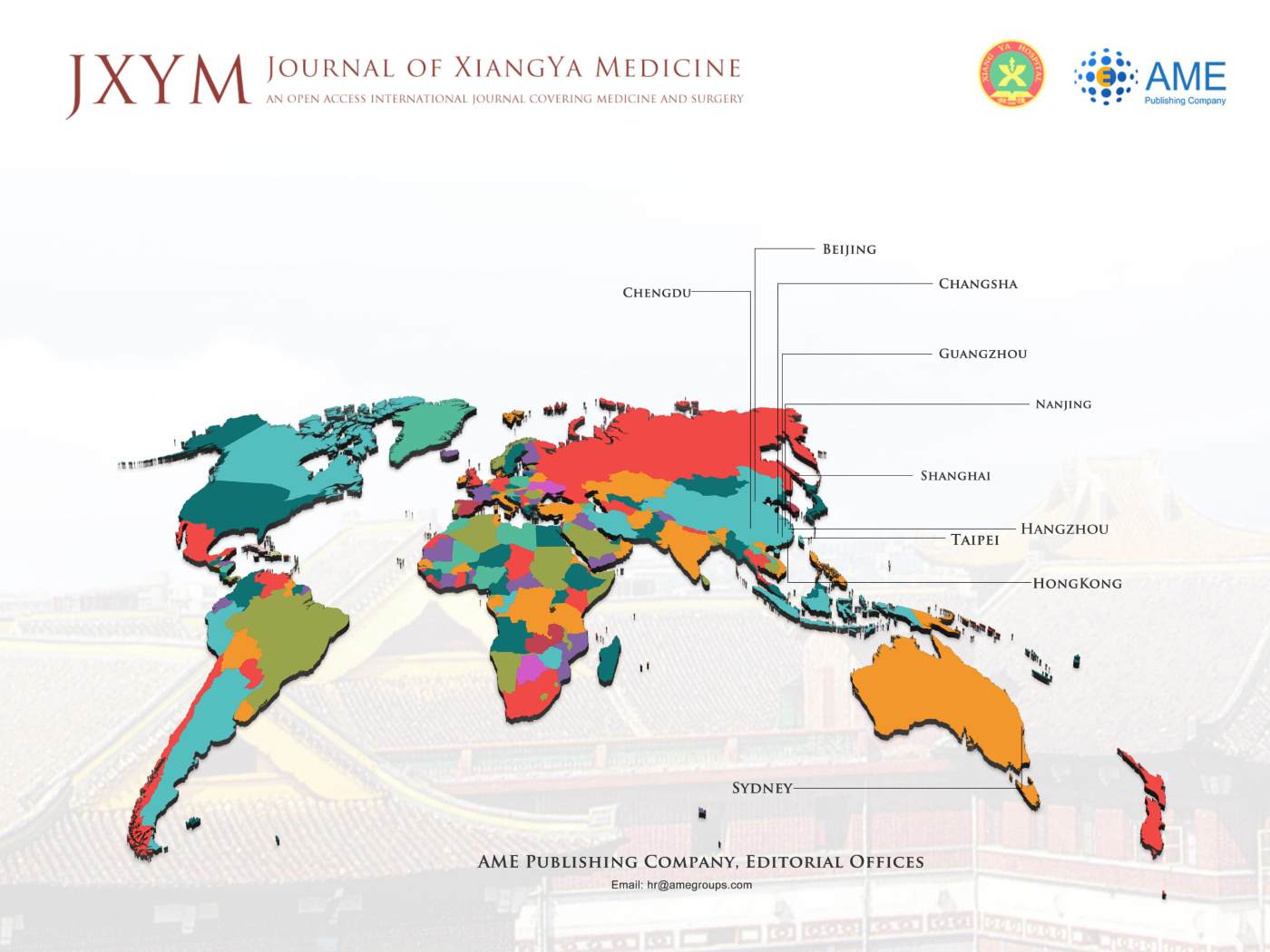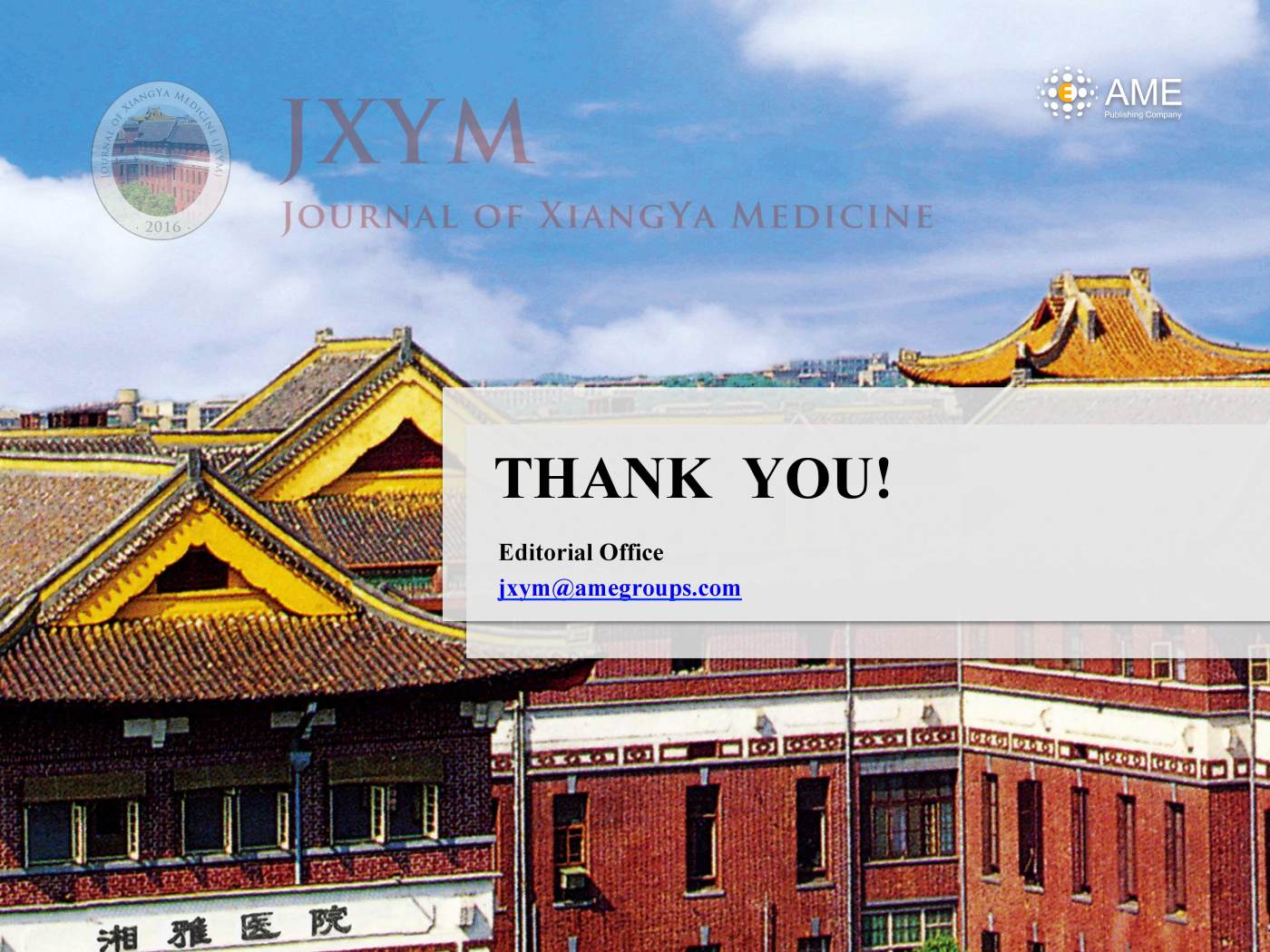 ---